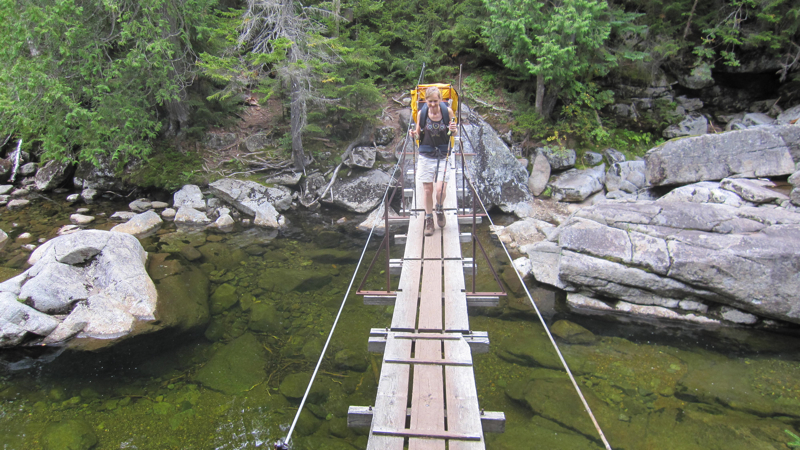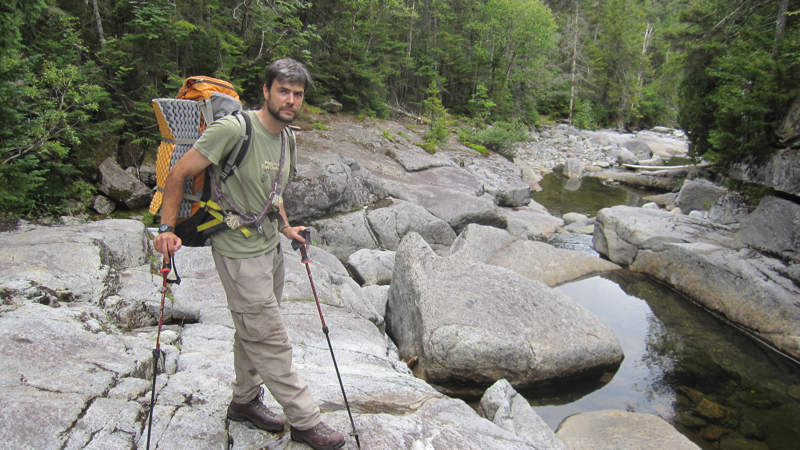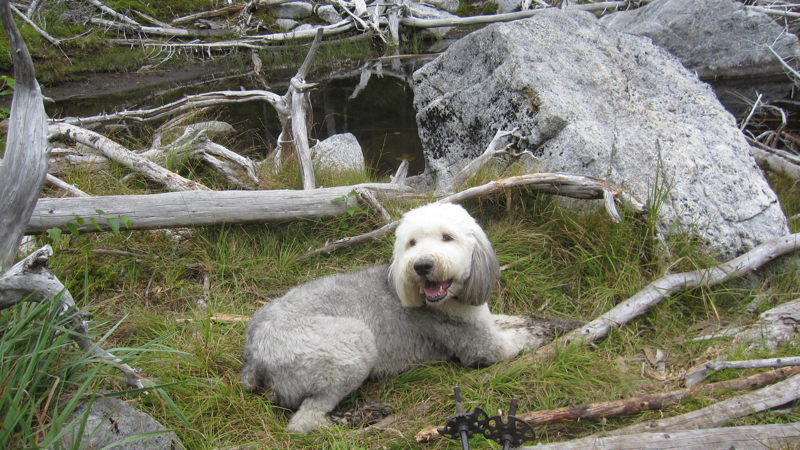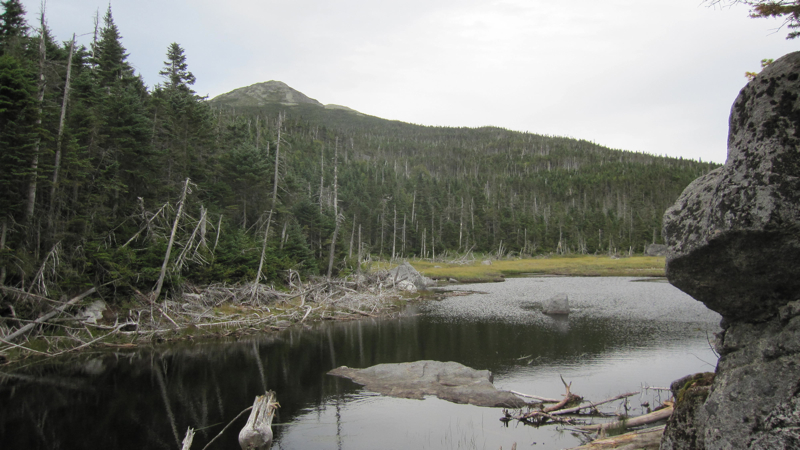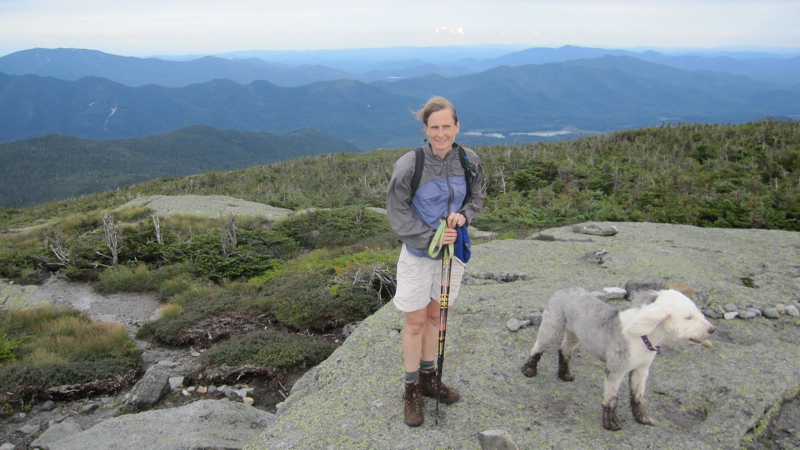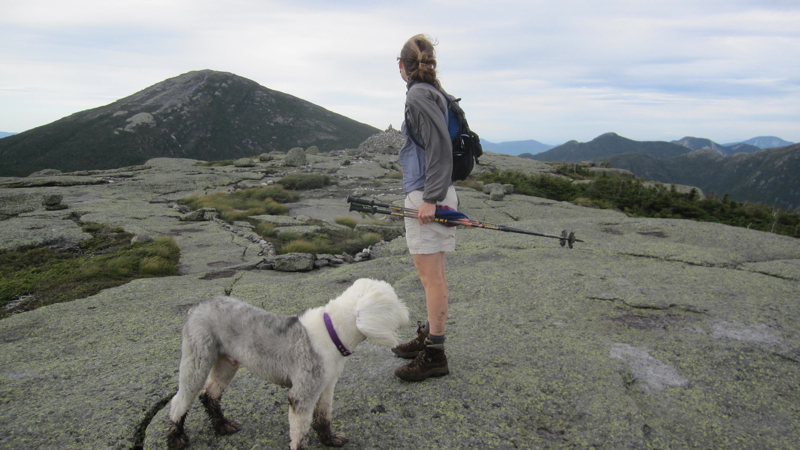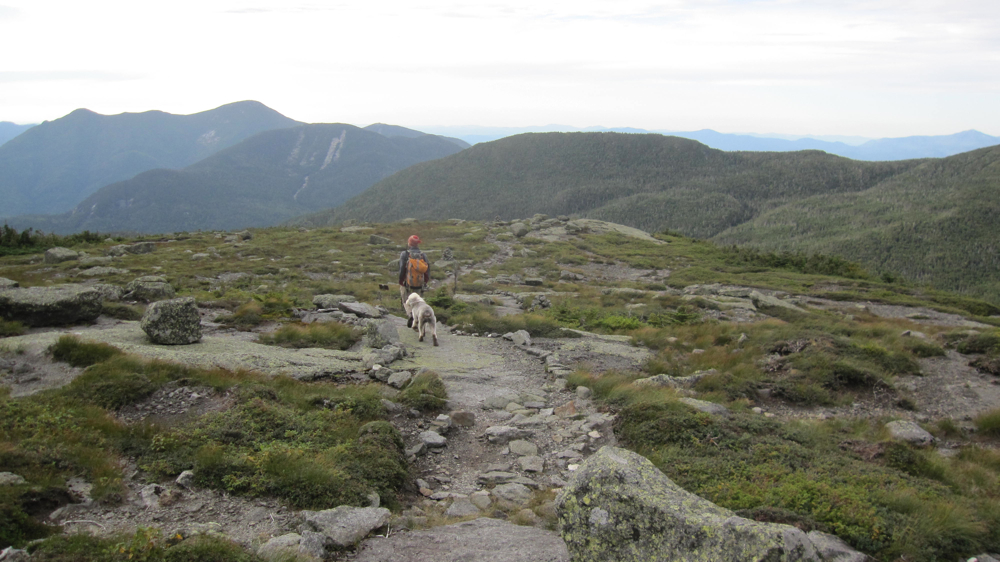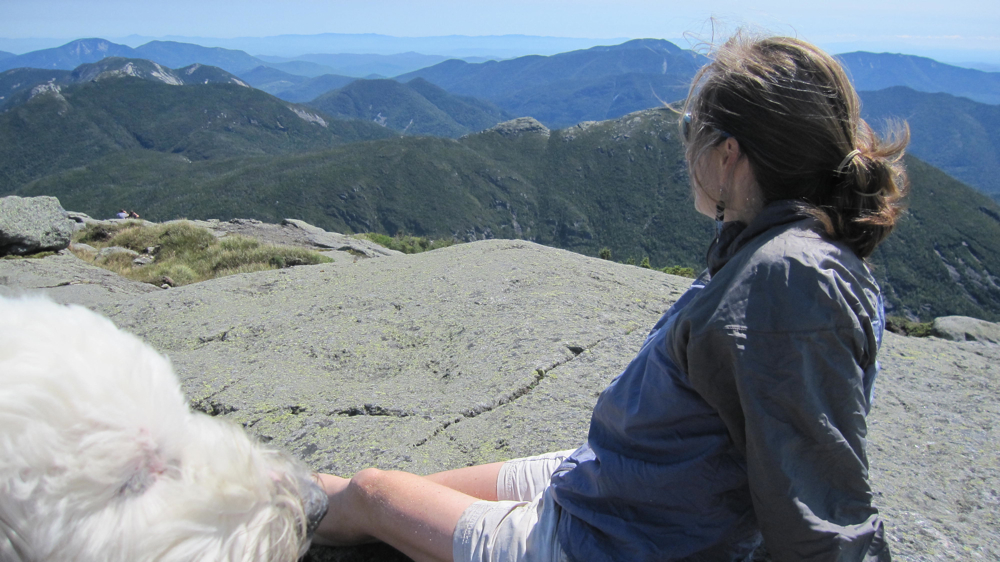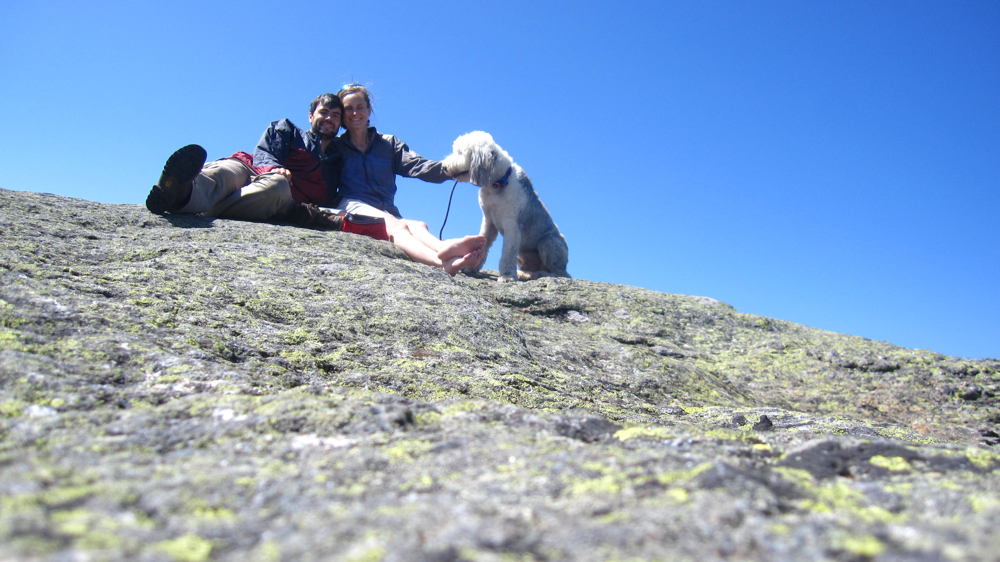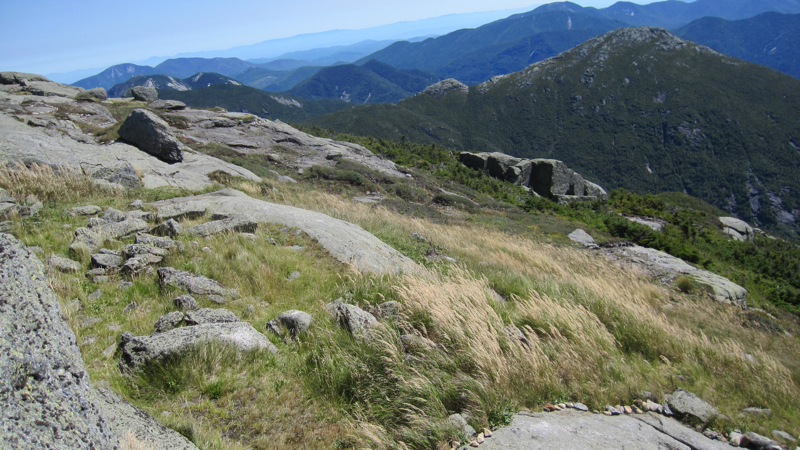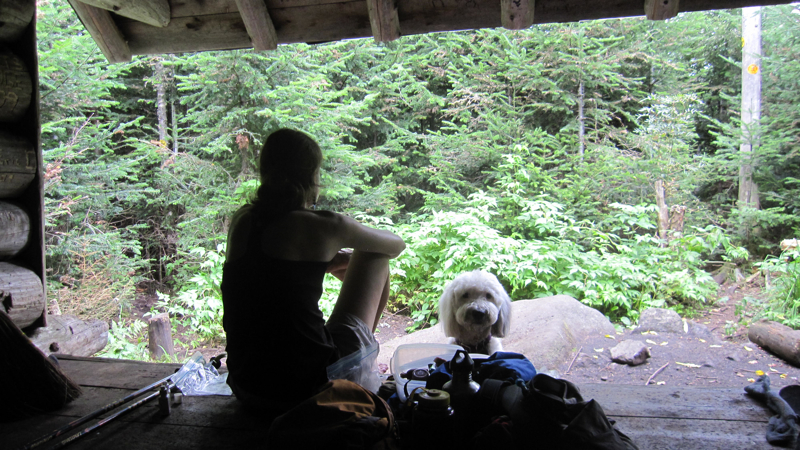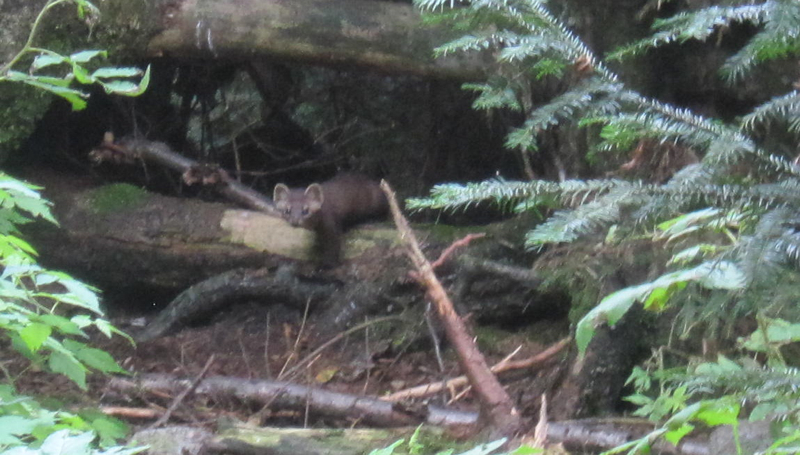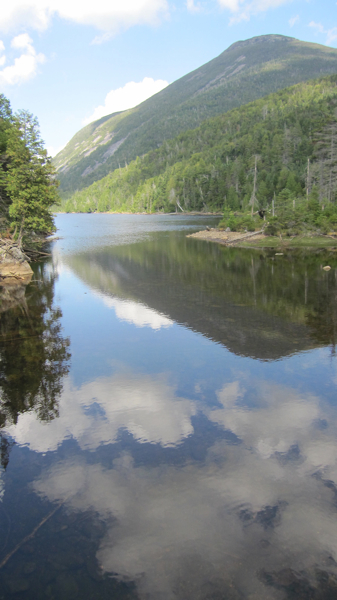 Trip 2: Charlie was pretty psyched to escape the heat of this Summer with getting up into the high peaks but despite the clear
skies we were burdened with temps in the low 80's with high humidity. We started from Elk Lake, set up camp at one of the early
lean-to's and then did the sweaty climb up Dix. It was still a fun trip despite the heat.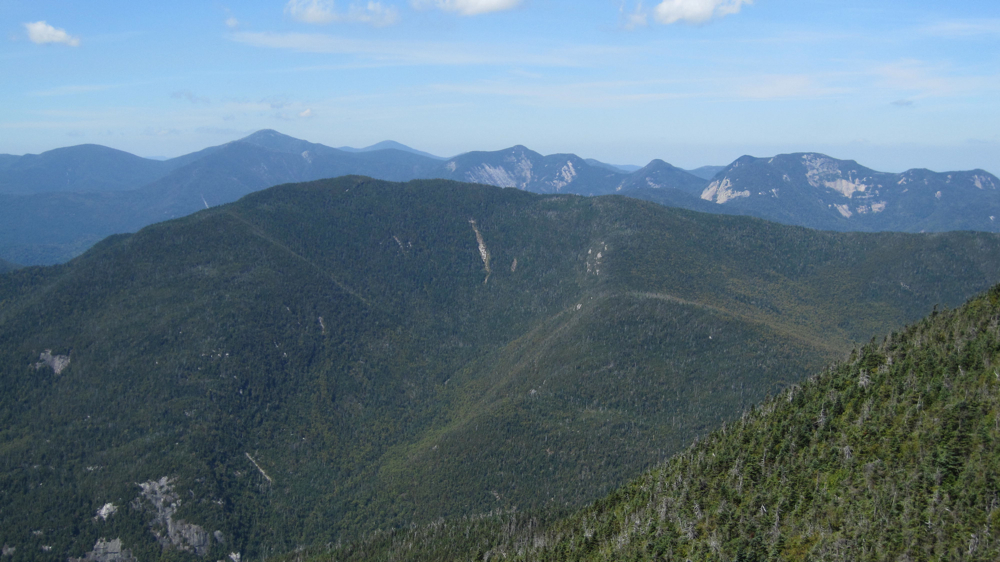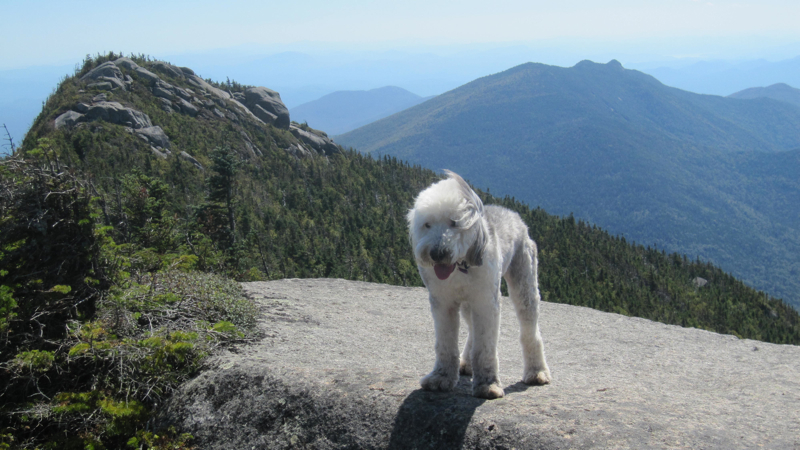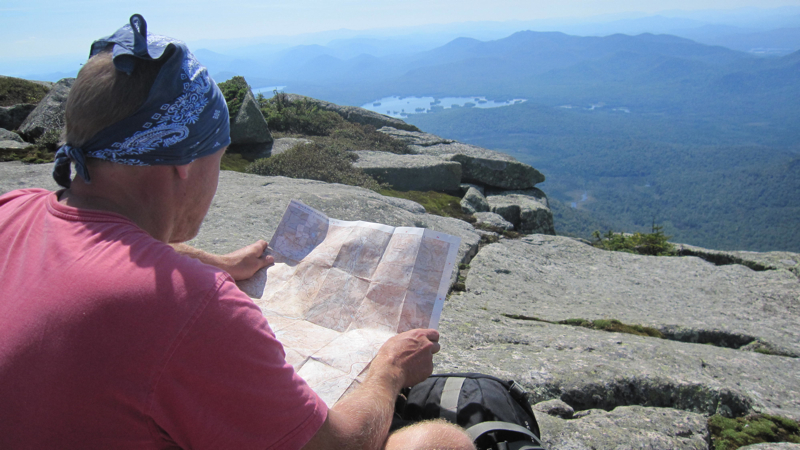 Trip 3: Yet another nice weekend forecast but with much cooler temps. Jen and I headed out from the Garden to climb Haystack.
We didn't get a lean-to at Bushnell Falls so we pushed on to Slant Rock and that lean-to was taken as well. We still spent a
comfortable night under the stars. We didn't pack a tent but that was fine, it was just a chilly night. The next morning we
climbed Haystack with beautiful clear crisp weather. It's really on of the best hikes in the Adirondacks. We also got to see
Agharta from the summit of Haystack. Agharta is an 800 ft ice climb Charlie and I did in 1999. It looks steeper than it is
in the photo!